Whoever you are, wherever you are from, you are welcome here.
More than Hashtag, a Movement.

Life's hard. You want to get it right, we want to help. Sometimes, churches and Christians are known for what they're against. At Christ's Community Church we believe that God is for you and we are for you.
We would love for you to come and see for yourself.

If you are interested in becoming a living witness to what God is doing in and around our community you can download these cards to share with all.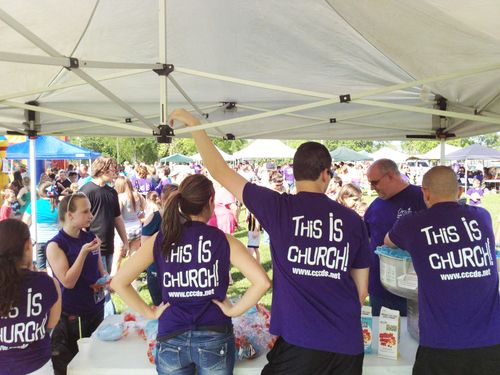 We stand by broken hearts.
Christ's Community Church is a place where people come together like family, to meet Jesus, engage in life-giving community, and where everyone is welcome. We believe in creating an atmosphere where people can have authentic encounters with Christ, discover their gifts and use them for Him. Join us for our Sunday services!
From small groups and classes to "Be the Church" weekends, Sunday school to Saturday morning coffee for men and women, we have dozens of opportunities for people to gather together in Christ's community weekly, encouraging one another closer to a life devoted to Christ.
Find Your Financial Peace!
Come join us and start your journey to find financial peace as we take a look at Dave Ramsey's Financial Peace University.
Nine lessons to help you navigate your financial burdens.

Sunday, January 5th - March 1st, 2020
Building 500, 4pm
Did something come up? We understand. Listen to last Sunday's message here and on our app anytime from anywhere.
Sundays at 8:45am & 10:30am
Wednesdays: 7pm-8pm